As we march into November, summer is not far away from us here in Australia. Even I am not a big fan of summer, I still love the lazy days I could go to the beach and relax with friends. Being typical me I am not satisfied with just going to the beach. I am very selective of what I wear and use so that I am always on top of trends, after all I dream to be a fashionista and a fashion blogger. Ps: If anyone from Vogue or Harper's Bazaar is reading this, consider hiring me? 🙂
Summer is always about being carefree and here at this post I have curated several summer essential items that you should get them now and I promise you they will not break your wallet.
This beautiful beach towel from Sunnylife costs you $79.95. Perfect for the beach or pool, this is definitely one of the basic summer essentials you want to have.
Floral is a given in summer and this season, Porter magazine challenges its readers to be creative and daring enough to wear clashing floral prints. This pair of swim shorts is the perfect pair for you to begin the challenge. Whether you are heading to the lake, river or beach, this pair of swim shorts will be a staple this summer. It is currently for sale at Marcs in-store or line at $69.00.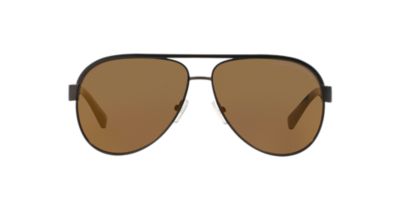 A summer is never complete without a pair of sunglasses. The sun is glaring and the last thing you want is not to look cool for the summer, both figuratively and literally. This pair of Armani Exchange aviator sunglasses comes with a price tag of $149.00 at Sunglass Hut. The best part is, suede is the colour for summer 2015 and this pair of sunglasses is the closest you will ever get to stay trendy and fashionable.
Please don't forget to check out this segment next Saturday for more style updates for summer 2015!